Wizard sizing / Attraction
---
Attraction (only for the linear type)
As for the linear type, the selected motor attraction is displayed.
There are
SGLFW
/
SGLTW
that can display a attraction of a moving coil.
[Screen Structure]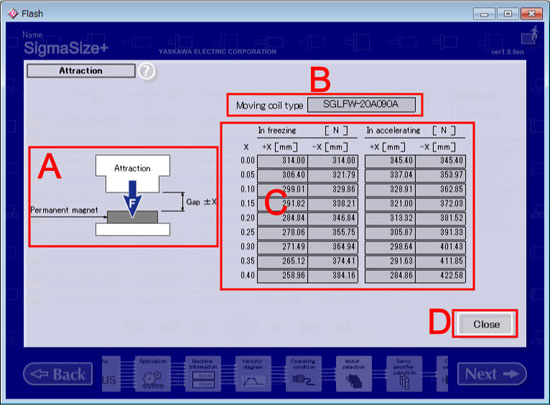 Attraction Screen (Moving Coil: Type SGLFW)

Moving Coil Figure
Displays selected moving coil.

| SGLFW type | SGLTW type |
| --- | --- |
| | |

Moving Coil Type Display
Type for the selected moving coil is displayed.


Attraction Display
Attraction is calculated and its result is displayed.


Close button
Returns to the Motor Selection.

---